Hub of Digital Transformation and Innovation
Welcome to the Hub of Digital Transformation and Innovation at Fresno State.
Through the strategic partnerships of Academia and Industry communities, we support and enrich technology innovation, research and development for the university and central valley community from Farms to Forks!

The Hub of Digital Transformation at Fresno State offers Creative Collaboration spaces, Design Thinking framework, and Incubation opportunities to transform our student learners to tomorrow's global leaders.

For current innovation project and Digital Transformation initiatives, visit dx.fresnostate.edu or @FresnoStateDX or contact us.
Share-the-Facts Chatbot
Try the Share-the-Facts Chatbot for COVID-19 by clicking [Learn about Covid-19] button! Provide your feedback for a chance to win an #InnovationHotspot t-shirt!
Provide Your Feedback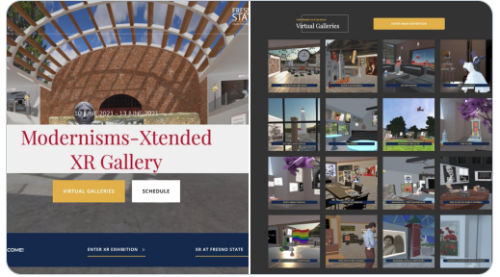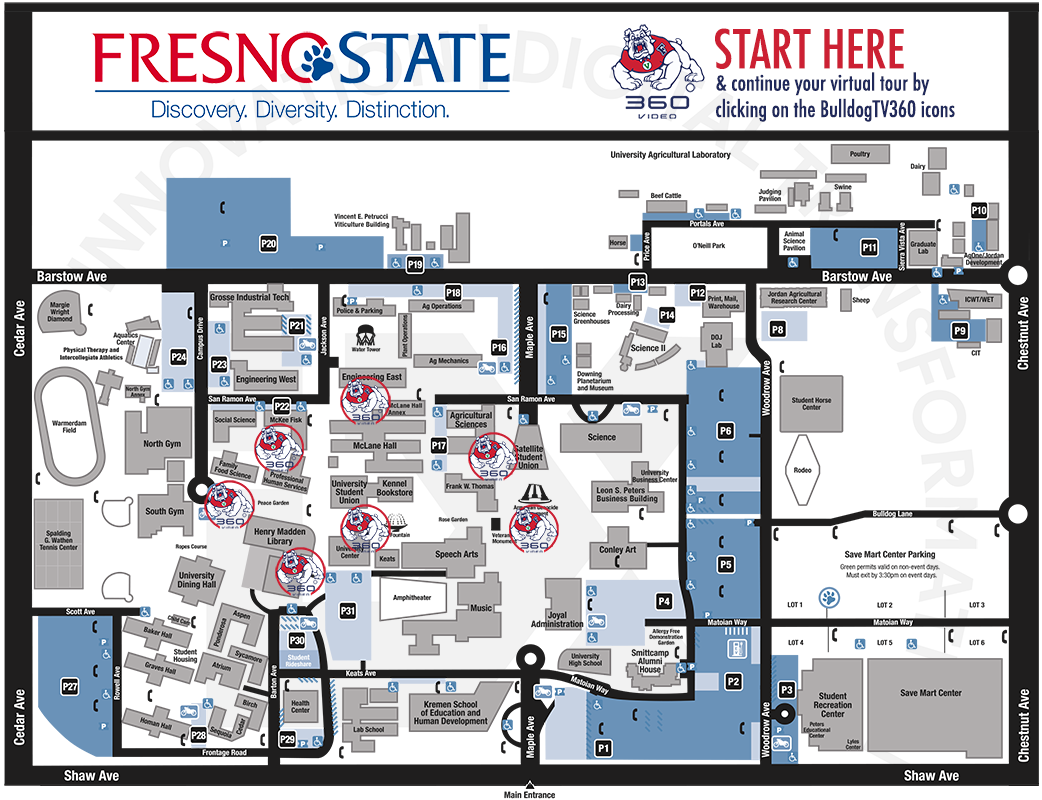 First-ever XR Exhibition at #vwoolf2021
It is Live ( June 10 - 13, 2021 )! DXI is hosting the First-ever XR Exhibition at the 30th Annual International Conference on Virginia Woolf. Check out Fresno State Hubs/XR for more information.
New!! Virtual 360 Campus Tour
Given that many people are concerned about attending large gatherings right now, we have developed and offer the Virtual 360 tours 2021 Digital/Immersive experience for students and their families to explore the Fresno State campus.
Visit the Fresno State online Preview Day 2021 - the largest incoming student event at Fresno State.
About DXIHub
Established in Jan 2019, the Hub of Digital Transformation and Innovation (DXIHub) at Technology Services has become one of the largest interdisciplinary internship programs in Technology for Fresno State students. DXIHub has established strategic partnerships with industry and local communities to support and enrich experiential learning for students with technology innovation.
Aligned with the university's core mission to boldly educate and empower students for success, DXIHub strives to inspire students to apply their education toward developing innovative solutions to real-world problems using the best and latest technologies to ensure that Fresno State and community partners throughout the Central Valley can perform at the highest level.
Visit FresnoStateDX website for current Digital Transformation projects and Innovation Initatives.
Our Vision:
Encourage a Campus Culture of Innovaiton and Foster our student innovators to be tomorrow's BOLD leaders!
Our Mission:
Improve campus operational efficiencies, streamline business practices and advance academic success via new emerging digital technologies.
In the Press
Do You Have an Innovative Idea?
If so, we invite you to submit your novel ideas, discoveries, or research tools to the Innovation Team. Submit your idea here
What's New?
Tweets by fresnostatedx