Bao Johri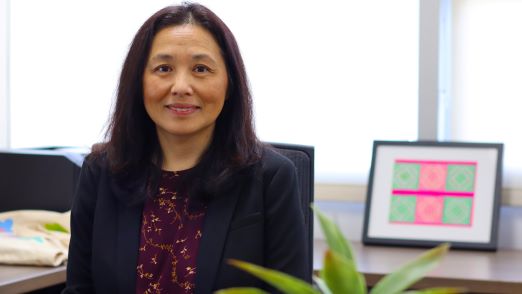 With over 20 years of experience in higher education, K-12, and the private sector, Johri brings an inclusive and transformational leadership approach. Her strategies center on personalizing the student experience and improving student outcomes, promoting digital access and accessibility that facilitate teaching, learning, and working while simultaneously empowering productivity by transforming business processes, simplifying workflows, and automating document management. Additionally, she brings to her work a deep commitment to diversity, equity, and inclusion with a background as a campus Anti-Racism Advisory Board member who also led the DEI initiative within the University's Information Technology Division.
As VP of IT and CIO for Fresno State, Johri leads services and support for more than 25,000 students and 2,500 employees, while managing 85 team members across ten departments, ranging from Academic Technology Services to Network Engineering. In service to the University's mission to boldly educate and empower students, championing student success in all areas is an overarching priority.
Among the top areas of responsibility are the continuing evolution and refinement of technology and organizational strategies and structures that support University needs and fostering deep partnerships campuswide that support innovation and implementation of strategic technology initiatives.
Johri has served the CSU since 2018, first as senior director of Planning and Strategic Planning, where she led a change management program, then as interim deputy CIO before assuming her current position as Vice President for IT and CIO at Fresno State. A one-time elementary school teacher and community college lecturer, she has worked as an IT manager in sectors ranging from real estate to energy.