Employee Guidelines and Resources
Technology Services Mission & Vision
Mission Statement: Technology Services is dedicated to providing a broad range of technology-based planning, resources, and services to the students, faculty, and staff of California State University, Fresno.
Vision Statement: Technology Services will be a leader in providing effective technology and quality services and support that are integrated into the daily activities of the university community, advance teaching and learning, enhance productivity and safeguard information.
Core
Values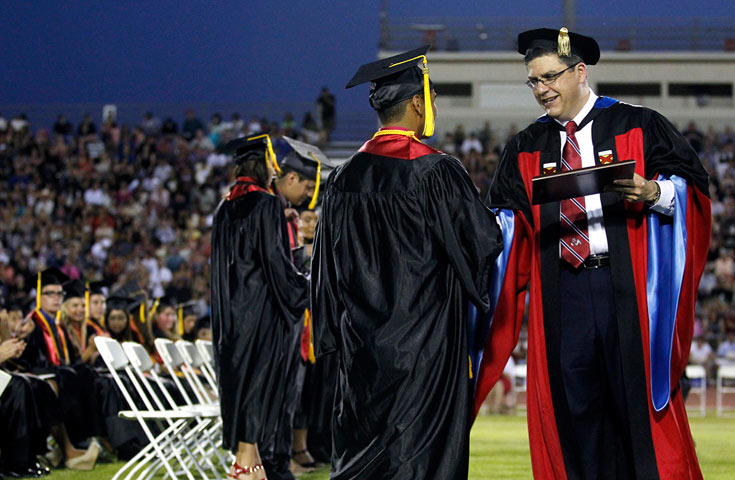 We fulfill our mission and vision by doing our work through these shared values: Honesty, Integrity, Ethical Behavior
We act with honesty and integrity in all our actions.
Leadership, Motivation
We encourage success and lead by example.
Create a Positive Workplace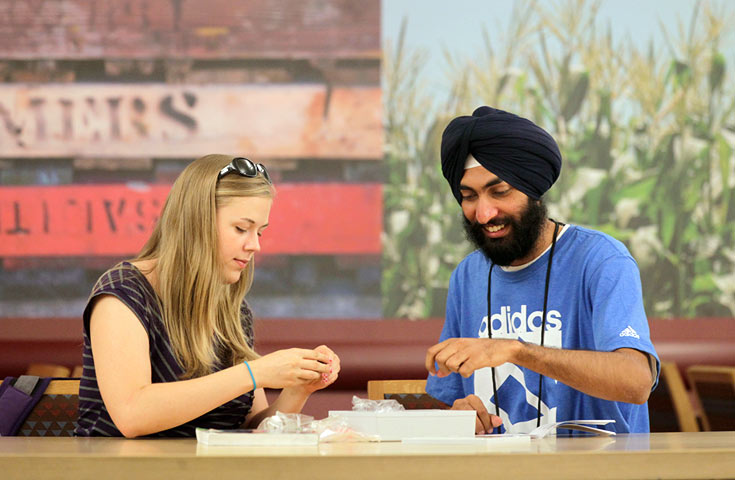 We are collegial and encourage a healthy work environment that fosters open and regular communication. Creativity and Collaboration
Together, we find innovative ways to make it work.
Accountability and Responsibility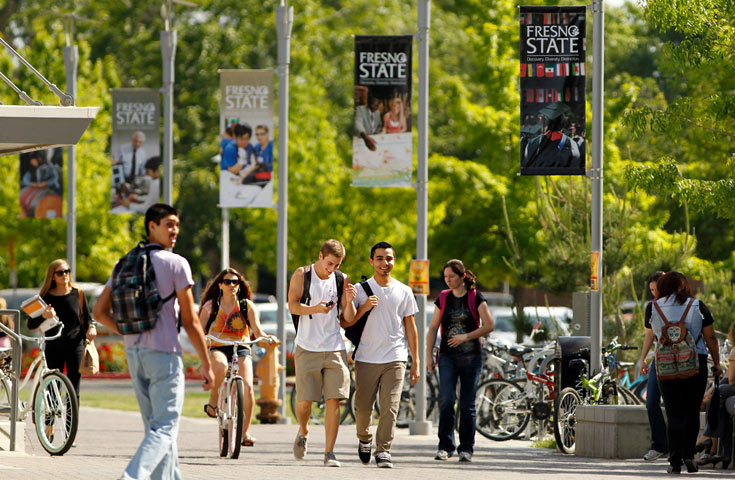 We take personal responsibility in the delivery of our services.
Fiscal Responsibility
We manage our financial resources wisely to meet the goals of the university.
Introduction to Employee Development Training Program
Part of the Technology Services Strategic Plan, priorities 1 and 5, focused on expanding customer service skills as well as soft skills for all employees. Many employees participated in providing input through various working group sessions. These working groups met regularly and provided their recommendations on the type of training needed.
Objectives from Working Groups
Leverage existing training and development opportunities
Make training easy to access
Institute mandatory training for all employees
Address training needs in conjunction with Performance Appraisals
Support ongoing professional development at all levels
This feedback was used to recommend courses that will support staff members' career goals, improve personal performance, as well as support the organizational business needs.
Our goal is to build a supportive environment and provide tools that inspires excellence in everything we do. Every action we do, from assisting a customer at the Service Desk, providing one-on-one support, to launching a new service, it all plays an integral role in ensuring our campuses success.
By following the campus' Principles of Community and the concepts below, We are Courteous, We are Accountable, We are Competent, we are sure to be successful in providing Helpful Service and Service Excellence in everything we do.
We Are Courteous
Use words thoughtfully and be mindful of our actions.
Assume good intentions.
Be patient and supportive.
Be approachable
Listen with attention to all perspectives with the intent to understand (active listening)
Be responsive
Treat others with respect
Consider the impact of our communication - exhibit empathy
Maintain confidentiality and privacy as appropriate.
We Are Accountable
Honor our word and commitments; be available
Be honest and trustworthy
Clearly communicate expectations and next steps (to resolve the request)
Explain the purpose of decisions and actions.
Share honest, meaningful feedback in a timely manner and receive feedback with an open mind.
Own responsibility for our behaviors and actions; do what you say you are going to do, on time and well.
Protect private and institutional data
We Are Competent
Communicate to engage and be supportive
Be an expert in what you do
Be resourceful and self-directed
Demonstrate accuracy and efficiency
Have the knowledge, skills and abilities to execute responsibilities
User Focused; Service Driven
In addition to the workshops and classes provided by Fresno State's Organizational Excellence, the following list of courses have been chosen to enhance your learning opportunities.
Please note: Any courses listed for Lynda.com (LinkedIn) can be accessed through the Fresno County Public Library (FCPL) for individuals with a current library card. You can obtain a library card for access to digital resources at the Fresno County Library website. If you experience difficulty accessing Lynda.com after registering online with FCPL, please contact them by phone at 600-READ (7323).