Fresno State Mobile
Stay connected with the Fresno State Mobile App
Download the app below for iPhone users.
Download the app below for Android users.
---
The Fresno State Mobile is available on both iOS and Android phones and is available on both the Apple Store and Google Play. Anyone can install and run Fresno State Mobile including students, faculty, staff as well as guests and members of the community. Some modules within the mobile app are specifically for people on campus and will require a campus login.
Fresno State Mobile includes quick access to various web resources on campus, such as the campus map, directory, campus news and the course catalog. You can also get to campus systems such as Canvas, the Catered Cupboard and most recently a Virtual Campus Tour.
Fresno State Mobile App Support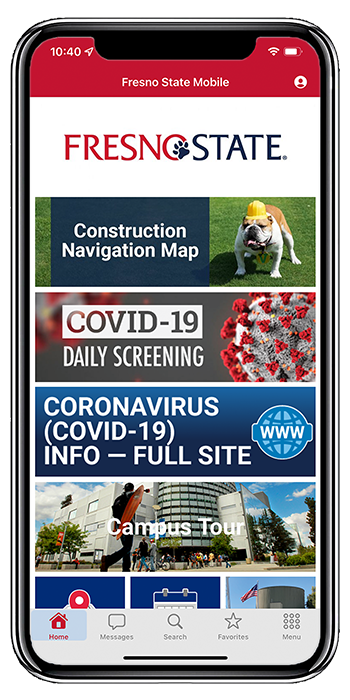 ---